COVID-19 Update
Clients are NOT allowed to enter our clinic because of COVID-19 infection control. We are still doing curbside drop-off appointments ONLY. Please give us a call when you arrive, and wear a mask for protection. We are not accepting any coupons at this time due to COVID-19. We will ensure that your pets get the best care at our clinic.
Learn More
Services
Our mission is to provide a full range of affordable, caring, and high quality veterinary services for your special feline or canine companions.
Operation Hours
Monday 9:30am-6pm
Tuesday 9:30am-6pm
Wednesday 9:30am-6pm
Thursday 9:30am-6pm
Friday 9:30am-6pm
Saturday-Sunday Closed
Holiday Hours

Contact Us
Phone: 916-371-9400
Fax: 916-371-9403
Email:jeffparkvet@gmail.com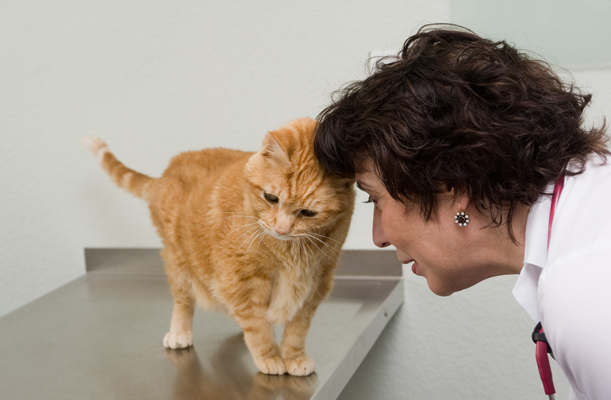 Welcome to Jefferson Park Veterinary Clinic in West Sacramento!
Our clinic has been serving West Sacramento since October of 2011 for 12 years. We aspire to provide a full range of affordable, caring, and compassionate, high quality veterinary services for your canine and feline companions.
Dr. Mandell and our caring professional staff are dedicated to the well-being of your pet. We look forward to working with you to keep your pet healthy and happy, now and for years to come.
Our consultants, board certified veterinary radiologists and veterinary surgeons, cardiologist consult at our practice to provide their expert services on site.
Frequently Asked Questions
Sally
... Dr. Mandell truly cares and wants to give the best possible care for your pet. I truly can't thank her enough!! My doggie has a much better chance of getting through this because of her!! Her staff is great also (Google Review).
Tiffany P.
Dr Mandell was very understanding and answered many of my questions. She had great customer service. The condition of the animal was extremely better in two days and cured within three. I was able to call and cancel the appointment with no push back or fees. Highly recommend and appreciated (Google Review).
Jack M.
I'd go as far as to say with Dr. M you get several vets in one, with her extensive degrees and training. Love our chats. Staff is great as well. The best for your furry companion (Google Review).
Kaelyn N.
Dr. Mandell and her staff are the best! They are always kind, courteous, and caring towards you and your fur babies. Dr. Mandell provides high quality medicine and great customer service. You can really tell how much she cares about not only her job, but all of her patients as well ... (Yelp).
Angel C.
But Dr. Mandell (The Cat Whisperer) was so sweet and patient with him. She even got him to take treats from her hand, and I was shocked ... I felt a lot of peace in trusting Dr. Mandell and staff with my cat and I'm very grateful for all their help! I won't take my cat anywhere else (Yelp)