Veterinarians
Dr. Carol Paffumi Mandell, DVM PhD
Veterinarian and Owner of Jefferson Park Veterinary Clinic
Dr. Mandell received her a B.A. in Biology (Summa cum Laude with Honors in Biology) & Masters in Botany from the University of Connecticut.
Dr. Mandell was inspired to become a veterinarian after she worked as a veterinary technician near Washington DC. Dr. Mandell graduated Magna cum Laude from the University of Georgia College, of Veterinary Medicine. After graduation, she was awarded a highly competitive Internship in Small Animal Medicine & Surgery at UC DAVIS Veterinary Medical Teaching Hospital. She then worked in small animal practice for several years in Connecticut.
Dr. Mandell later returned to UC Davis to further her training. There she completed a residency in Clinical Laboratory Diagnostics, Clinical Chemistry and Microbiology. In veterinary medicine this discipline is inaptly called "Clinical Pathology." She is Board Certified in Clinical Pathology, ACVP.
After her residency, Dr. Mandell received a PhD in virology. She was employed as faculty for 6 years at UC Davis teaching veterinary students and doing research. Dr. Mandell is an experienced clinician with a wide range of expertise. In 2004, she returned to private small animal veterinary practice working in both emergency clinics and daytime practices.
She is a recipient of the Certificate of Merit for Exceptional Proficiency in Small Animal Medicine and the John Morton Award for Humane Animal Care. She is a member of Phi Beta Kappa, and professional organizations: AVMA, SVVMA, ACVP, ASVCP, AAVR, AAHA & VECCS. She regularly attends Continuing Education programs each year including specialized training in radiology/ultrasound & internal medicine.
Dr. Mandell's outside interests include gardening with her husband, studying Italian, ballet classes, knitting and caring for her various furry friends at home.

Dr. Janet Edson, DVM
Relief Veterinarian
Dr. Edson holds a Bachelor of Arts in English literature, and graduated from the UC Davis School of Veterinary Medicine in 1988. Dr.Edson enjoys art, anything French, and sharing her life with her senior kitties and one dog.
This is a picture of Dr. Edson's beloved sweet girl, Daria! Daria always comes to work with Dr. Edson.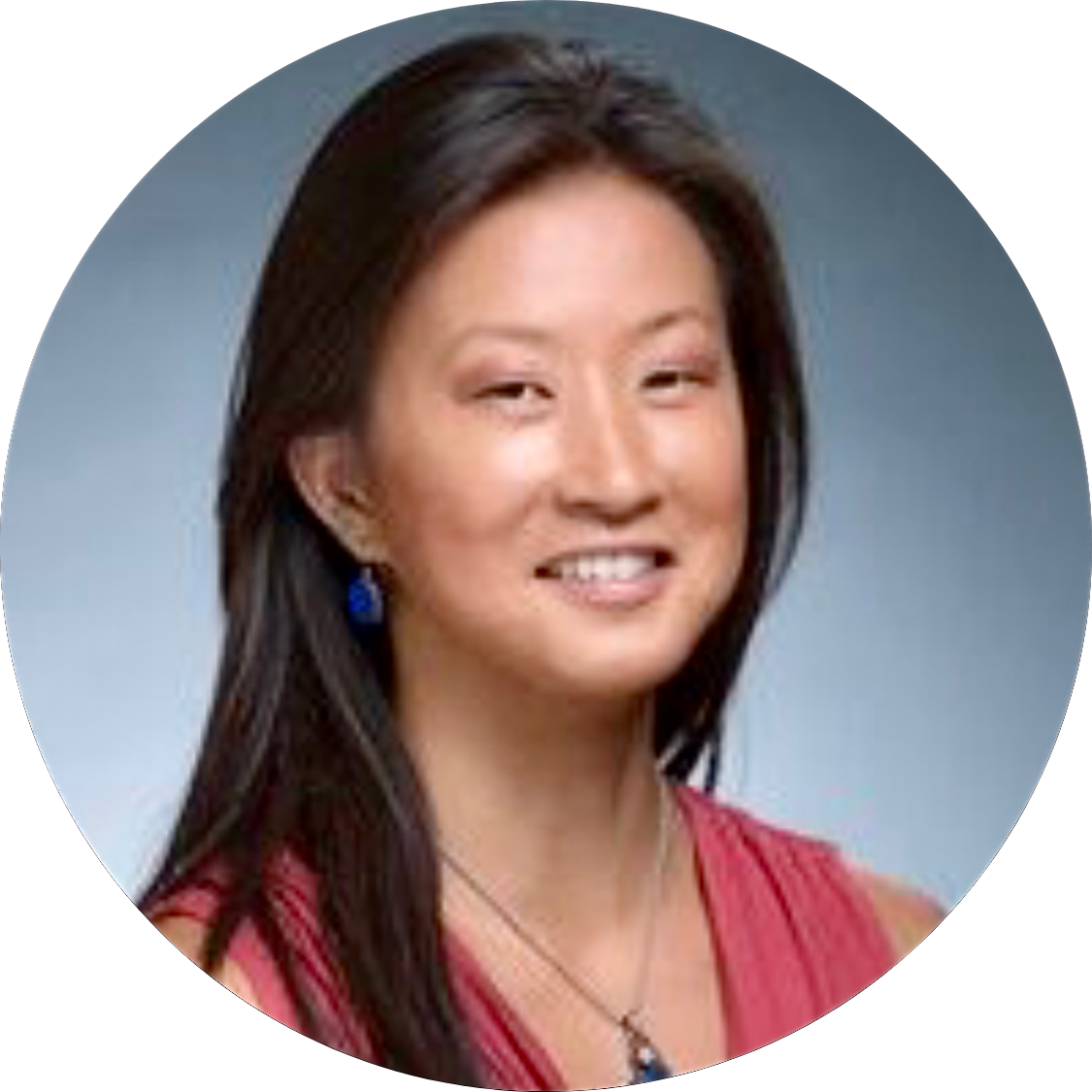 Dr. Emily Holmes, DVM
Relief Veterinarian
Dr. Emily Holmes received her Bachelor's of Science in animal health from Cal Poly Pomona. She then received her Doctorate of Veterinary Medicine from Western University of Health Sciences. After which she completed a small animal rotating internship at VCA Sacramento Veterinary Referral Center.
Dr. Holmes has 4 "fur babies" at home, 2 cats (Simon and Mokie) and 2 dogs(Benji and Turtle). In her free time she can be found climbing or enjoying the outdoors with her friends and family.
Staff
Andrea
Veterinary Assistant
My name is Andrea. I graduated with a Bachelor's in Animal Science. I have been a veterinary assistant at Jefferson Park Veterinary Clinic since 2016. In addition, I have gained invaluable experience working at a specialty hospital and at a local animal shelter.
Brittney
Registered Veterinary Technician
My name is Brittney. My 5-year-old daughter, Aubri, and I are currently enjoying our lives in Sacramento. I am a licensed veterinary technician. My career in veterinary medicine started in 2011. Most of those years were spent working in emergency and specialty medicine. While I enjoyed working at an emergency hospital, it didn't fit well with my daughter's growing needs. Recently I started at Jefferson park and have been very happy with the transition to general practice.I genuinely enjoy everyone I work with and am so thankful to be here.
Coco
Veterinary Assistant
My name is Coco, and I am a third-year undergraduate student at UC Davis double majoring in Wildlife, Fish, and Conservation Biology and History. I am a pre-veterinary student insterested in wildlife, exotic, avian medicine, research, and surgery. Working at Jefferson Park really helps me to explore my career path and gain a lot of invaluable experience. I love art, design, and photography. During, my free time, I love going on hikes with my three fur babies, taking care of my plant collection, and going on photoshoots with my friends.
Kendall
Receptionist
My name is Kendall. I just recently got back into working in a veterinary practice after taking a break and exploring other career paths. But my love for animals has brought me back full circle and I'm loving the sense of purpose this job has brought me that Iv been missing for years. I have a pitbull named Violet and a Siamese cat named Mr. Bello who I adopted years ago at the clinic in Davis I use to work at with Dr. Edson. I love to go hiking and backpacking and exploring the great outdoors.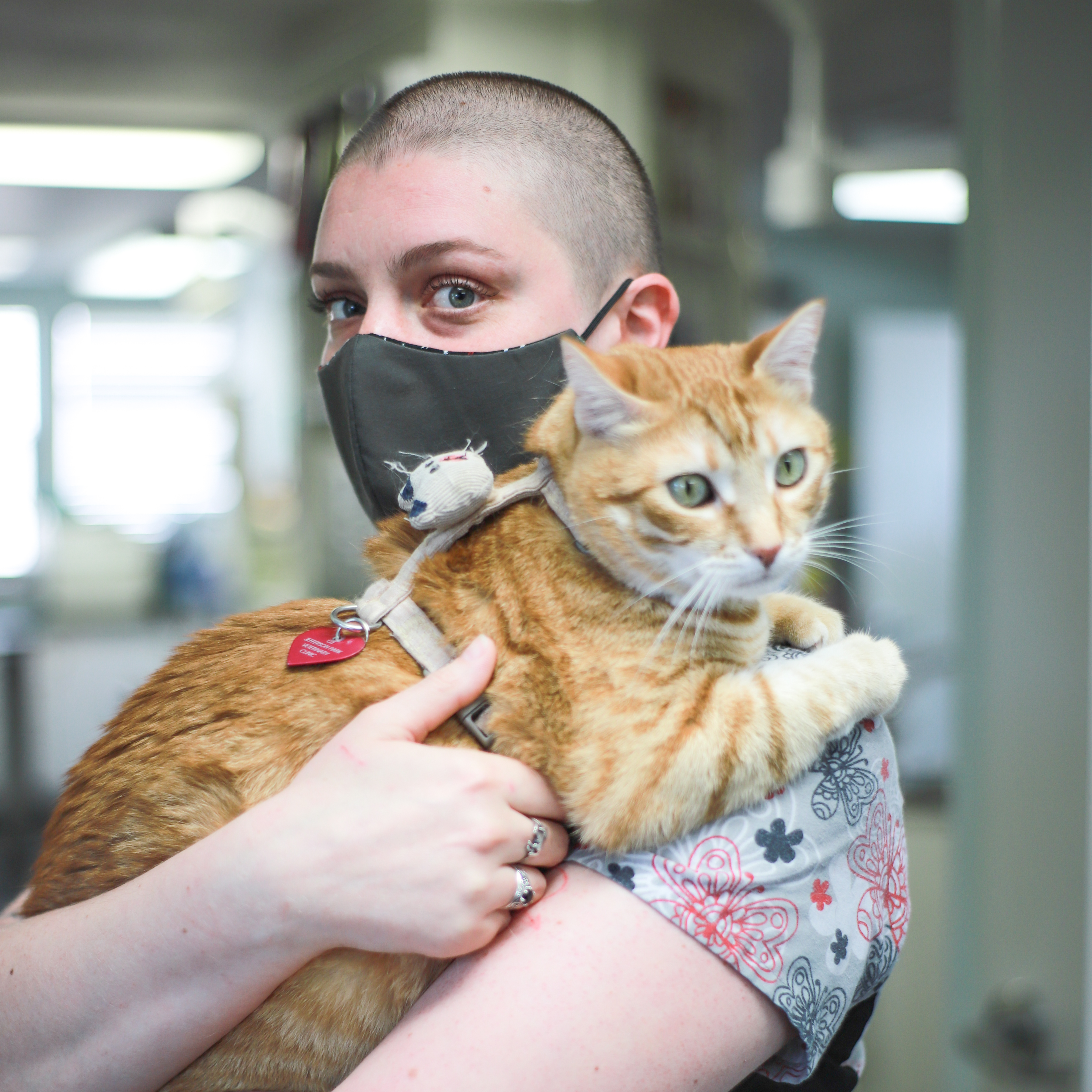 Nicole
Registered Veterinary Technician
My name is Nicole and I live in Sacramento with my husband, our four cats and a turtle. Ever since I was a little girl I have loved animals. Growing up I was the neighborhood "cat lady" and worked closely with a woman who ran a rescue in Placerville but it wasn't until I was in my thirties that I made the decision to become an RVT. I graduated from Carrington College in March of 2020 and worked as a veterinary assistant at a VCA while in school. When I'm not working I enjoy spending time with my cats, reading, and watching documentaries. My husband and I have rescued and fostered many cats in the past and would like to have our own cat rescue one day.
Noelle
Veterinary Assistant
Hi! My name is Noelle and I am one of the vet assistants here at Jefferson Park Veterinary Clinic. I am a third-year undergraduate student at UC Davis studying Wildlife Conservation Biology, with a concentration in Wildlife Health. I was born and raised in San Jose, CA, and have my own dog named Popcorn and an orange tabby cat named Cheese back at home. One of my favorite things about working at Jefferson Park has definitely been building connections with both clients and their furry friends! Seeing puppies and kittens grow up and build confidence along the way is one of the most rewarding aspects of my job. When I'm not studying or at work, I love expanding my houseplant collection or spending quality time with my friends and family!
Kelly
Veterinary Assistant
Hello! I'm Kelly and I am currently a fourth-year undergraduate at UC Davis, majoring in animal science and minoring in Asian-American studies. I currently have one standard poodle at home, Rudy, and I recently started fostering kittens! The team here at JPV has been unbelievably warm and welcoming. Everybody has so much love and compassion for the animals that come in, which has only confirmed my intentions to develop my professional skills and goals in the veterinary field. Outside of work, I like to cook Taiwanese food, go to the beach, and travel!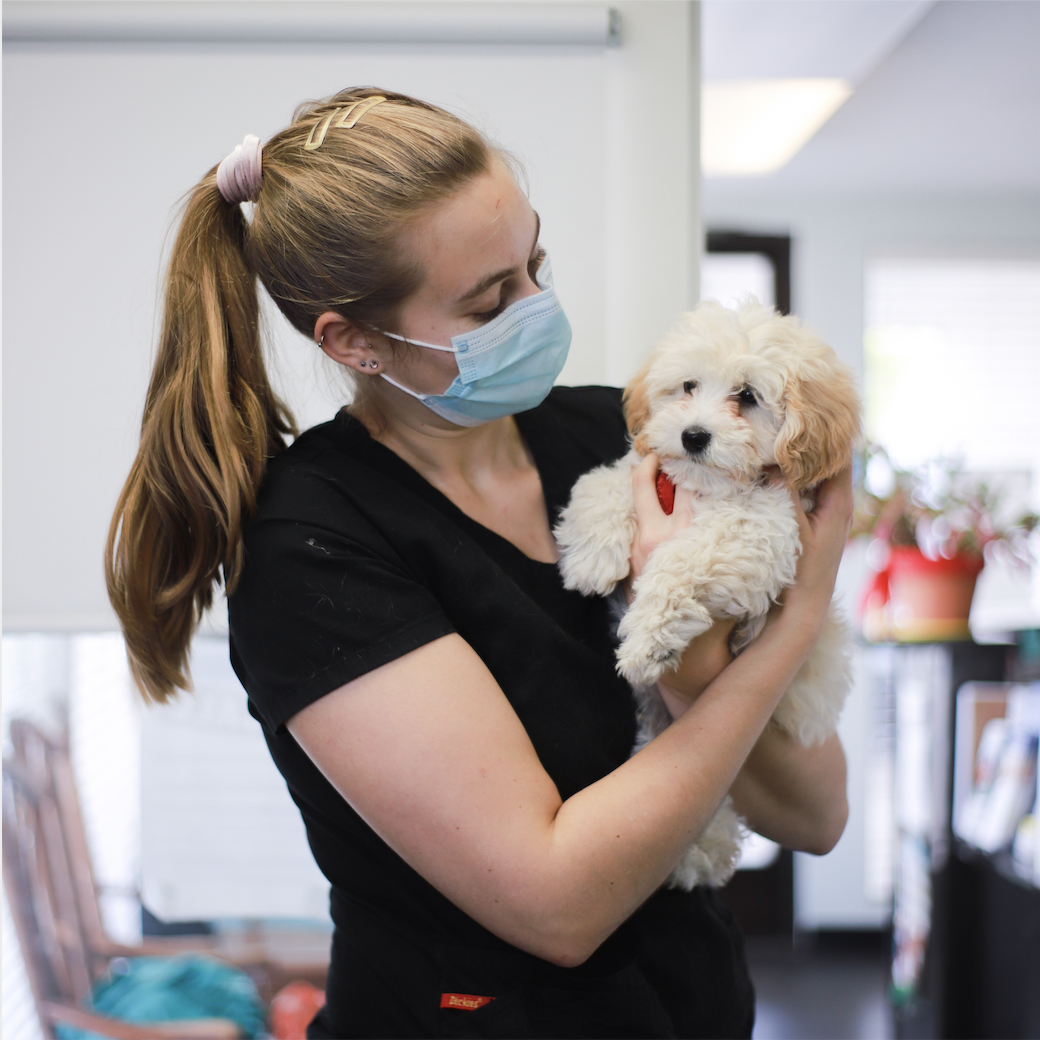 Parker
Veterinary Assistant
Hello, my name is Parker Henry, I am a recent graduate from UC Davis with a bachelors in Animal Science and a minor in Ecology, Evolution, and Biodiversity. Along with companion animal care, I have a specific interest in wildlife rehabilitation and exotic/zoo medicine and am planning to go to Veterinary School to get my degree in it. I have one cat at home who is my precious girl orange tabby, Sunny! I hope you find the perfect care for your pets with us at JPVC!
Clinic Animals